By James L. Walker, Jr. (@jameslwalkeresq)
A couple of decades ago, I walked in a law office in NYC and met legal legend Bill Krasilovksy. Bill asked me if I knew the importance of the  mechanical license.
As a young bright-eyed, law student I had never heard the term used before, but it was a concept that would change my legal career in the years to come.
A mechanical license is that agreement which is used for utilizing a song or rather copyright on a CD or record. Within the music industry, a mechanical license agreement gives you permission to create copies of a recorded song, like Prince's, which you did not write and/or do not own the copyright under the law.
As the author, Prince, or his publishing entity and representative, uses a Mechanical License Agreement to give you permission to reproduce the song in various forms like a recording, on printed sheet music, the lyrics, for digital download or for a CD to sell in Walmart.
Copyright law also allows for a "compulsory mechanical license". Under the law, anybody can obtain compulsory mechanical license without express permission from the copyright holder. This is where you are doing a straight "cover" of a song without changing anything – the owner is compelled, i.e., "compulsory", to give you permission to use it under the law.
Under the Copyright Act, a songwriter should receive a certain rate for songs up to 5 minutes long that equates to about 9 cents for every CD sold. If a song is over 5 minutes long, you get paid 1.75 cents per minute or fraction thereof.
So for example, you sing and record "Purple Rain" for your upcoming CD. If the version you record is 5 minutes or less and you sell 1 million records; Prince would be owed about $91,000 (.091 cents under the Copyright Act for each record sold).
I have drafted thousands of mechanical licenses. Without a signed one, record labels may hold the royalties due to the lack of a signed agreement.
Also, of note, most record labels do not wish to pay the full 9-cents per song on a CD. They would typically ask the songwriter to reduce the rate to about 6 cents per CD, which on a platinum album, would save them $30,000 per song. (We will discuss this in depth in an upcoming issue).
It is imperative the songwriter understand what a mechanical license is in allowing others to use his song. Prince is one of the smartest artists on the planet, so he understands this very well and has a catalog, probably worth a billion dollars.
So, my old legal protege Bill Krasilovsky was correct: understanding the use and role of the mechanical license is very important if you are working in the music industry.
James L. Walker, Jr. is the Author of "This Business of Urban Music". Email your thoughts on this article to jjwalker@walkerandassoc.com
(Atlanta) – After eight years of litigation music industry giant Sony BMG Music Entertainment has settled a lawsuit filed by leading industry entertainment lawyer Attorney James L. Walker, Jr. Walker alleged in his lawsuit that the music industry giant refused to allow urban artists effective legal representation.
"We felt strongly all along this was a case we had to fight in order to protect artists and their right to choose effective legal representation and also the best manager, attorney, publicist, accountant in protecting themselves as artists," said Kenny Walker (no relations), a spokesperson at the firm.
Filed nearly a decade ago in 2005, the Connecticut based Walker & Associates law firm alleged that Verity Records, Provident Distribution, Zomba (now owned by Sony), and Max Siegel, tortuously interfered with contractual relationships that the law firm had with dozens of artists. The case received national attention. (See LA Times story for example http://articles.latimes.com/2005/may/02/business/fi-gospel2)
In the complaint, the Plaintiffs named numerous examples of bad conduct by Sony including intentionally omitting of the firm's name on album credits, defamation about the firm, and a refusal to pay artists top dollars for the use of their copyrights and intellectual property.
For example, in 2002, Walker had secured top payment for nearly 2 dozen artists on the popular "WOW Albums". Then Sony reps, according to the lawsuit, instructed those artists to terminate Walker or face a possibility of not working on projects at the label.
Specifically, the lawsuit insisted that a number of well known clients were directly told not to use the top-rated attorney, including many high profile clients Walker represented like Grammy winners Hezekiah Walker, Donald Lawrence, and Twinkie Clark to name just a few. Legendary songwriters like David Frazier and V. Michael McKay were also told not to use Walker on their mega publishing and copyright deals, according to the suit.
"Often labels want artists to use attorneys that the labels can control –this avoids paying the artists their worth and saves the labels millions of dollars and is clearly a conflict of interest. When you decide to tell untruths about this firm and threaten our artists, you have crossed the line," said Attorney James L. Walker, Jr. (@jameslwalkeresq).
Verity Records, now called RCA Inspirational, is the largest mainstream gospel label in the world. Based in New York, it is or has been home to gospel music stars Fred Hammond, Richard Smallwood, Yolanda Adams, Donnie McClurkin, Kirk Franklin, John P. Kee, and Marvin Sapp to name a few.
Walker has worked with some of the leading names in the music industry including Jamie Foxx, Freddie Jackson, Rick James, DMX, Shirley Caesar and BET's Bobby Jones, among others. He recently co-chaired the legal team in the successful litigation and settlement between Disney's Kyle and Chris Massey and A&E/Lifetime networks over the Bristol Palin show. Walker is the author of "This Business of Urban Music" (Random House/Billboard Books), the #1 urban legal reference book and teaches a very popular entertainment law related class, "Michael Jackson: The Business of Music" in Atlanta. Walker will also be headlining the T.B.O.U.M. Entertainment Book Camp this summer, (www.thisbusinessofurbanmusic.com), which will educate artists, songwriters, and entertainment professionals on navigating the entertainment industry.
"The suit was not about money, it was about the rights of artists to have competent legal representation, be paid for their work, and the rights of artist representatives to work in this business without fear of intimidation and defamation." said Walker business partner, J. Richard Byrd (@jrichardbyrd).
For More Information, Contact Ms. Bunnie Jackson-Ransom, Senior Media Strategist, at   404-505-8188
After months of stress and a media circus, Plaxico Burress, former star of the New York Giants, was sentenced to prison yesterday and taken into custody at a New York courthouse.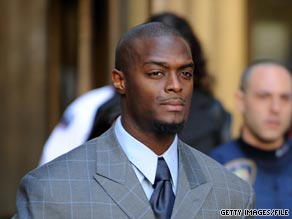 The former Super Bowl star is expected to serve a two year prison sentence after pleading guilty to one count of attempted criminal possession of a weapon. He was indicted by a grand jury a month ago and wisely cut a deal.
He could have faced a 3 ½ mandatory sentence and up to 15 years if convicted for carelessly taking a loading gun to a club last year and accidentally shooting himself. The gun was not licensed and he had to cut a deal with prosecutors to avoid a messy trial and longer sentence.
The lesson here for other stars and players to learn is when faced with a big legal or criminal problem like Burress faced you should do the quick thing that Cleveland Brown's wide receiver Donte Stallworth did after the Miami tragedy when his vehicle struck and killed a pedestrian!
I call them my 5 R's: Regret, Remorse, Respect, Responsibility and Rehabilitate yourself. Specifically, you show Regret for what you did and a great deal of Remorse. You then show Respect for the law you violated and take Responsibility for your actions. If you do these things, you have a great chance to rehabilitate yourself, your career and your name and brand in the long run.
In Florida, for example, Stallworth, another great NFL player, quickly apologized to the family of his victim to show his regret.
Stallworth also appeared remorseful for driving under the influence of alcohol. He also showed some respect towards the family of the tragic victim, Mario Reyes, and he then took responsibility by agreeing to prison time and, of course, financially settling with the family. And, indeed, some have a problem with him only getting 30 days in jail and serving less than that, as I can totally understand. But, now Stallworth, who lost his driver's license, can start the process of rehabilitating himself, his career and his life.
In essence, a horror that started in March of this year for Stallworth was prosecuted and resolved by July, less than four months later. Indeed, he was suspended by the NFL, but he did it right and can even go play in another league, if needed. The bottom line is Stallworth did it right, did the 5 R's, and got his LIFE back as I suggested for Plaxico day one last December.
Burress should have cut a quick deal last fall, saving legal fees and getting his prison sentence done and over. He would be more than a third of the way through his sentence by now and back to his wife and young son.
But, thank God, he FINALLY got it right and for other athletes and stars: It's the 5 R's: Do the first four (Show Regret, Show Remorse, Show Respect for the Law and Show Responsibility for Your Actions) so you can star Rehabilitating yourself.
I hope other players are listening now!
James L. Walker is a Stamford based author, sports and entertainment lawyer, who has represented a number of artists and athletes. He can be reached at jwalkerbook@yahoo.com.
BY JAMES L. WALKER, JR., Attorney, Author, Adjunct Professor, Entrepreneur and Businessman
In less than 10 days, we will celebrate 2 months since the death of the King of Pop: Mr. Michael Jackson!
And, while the confusion continues, one thing is clear: It's All About the Benjamins, i.e., the millions of dollars at stake!
For example, we don't even know if Jackson is buried?
We don't even know if a concert tour is coming featuring the brothers, Janet Jackson or some hybrid thereof?
We don't even know what's gonna happen to Neverland Valley Ranch?
We don't even know if Debbie Rowe is the mother of the two older kids, or Claire Cruise, who called a press conference last week claiming she was the mother? And, we have no clear idea of who Blanket's mother is?
And, of course, there is the omnipresent Joe Jackson: we have no clue if he'll ever be quiet?
But, again, what we do know is: It's All About the Benjamins!
Like your LA neighbor Rodney King once pleaded: Can't we all Get Along?
The family, the Estate, the promoters, the managers and of course, the lawyers, are all duking it out over money.
And today, another lawyer appeared in court to represent the interest of the three children. Yet, another expense!
And, the saddest part is that there is enough money to go around for everyone if they could huddle up and agree on one thing: we all one to make money off this estate and maximize the revenue streams!
In my book on the entertainment industry, I have a chapter that focuses on how Muhammad Ali, who hasn't fought in decades, sold the trademark and rights to his name for $50 million and retained some of the residual royalties in the future.
When James Brown died, it was estimated that the Godfather of Soul's musical catalogue was worth nearly $100 million.
And, we all have heard that Elvis Presley's estate turns $150 million to his heirs and family, who have cut several deals.
So to the MJ family and estate team: cut the deal and stop fighting.
MJ's portfolio value and related interests will trump all those deals and values combined!
Come on gang, let's play nice!
Resolve this dispute over the $60 million movie deal with Columbia pictures and Sony and move on to other deals.
I mean, we have all chastised and ridiculed Joe Jackson for his quick self-promotion just days after the funeral.
However, now, I think Joe Jackson is the only one that seems to get it: let's stop bickering, cut deals, and everyone gets paid, even the attorneys on both sides who are leading the charge.
As an entertainment lawyer, when you advise groups or these types of large families with various entertainers (Janet Jackson, Michael Jackson and the Jackson Brothers), each group has an entourage.
So, bring all handlers, managers, lawyers, agents and publicists for the various Jackson Family members into one room and show them that if we do some of the things below, we can generate $100 – $200 million annually.
We have all heard that the MJ debt is estimated at $400 million.
If everyone huddle up in one room and we can pay that debt in two years or less!
READ: lawyers get in a big expensive conference room, with those good sandwiches, plenty of juice and coffee and get this thing done already and withdraw all the legal actions!
It's time to conduct a press conference with all of the brothers, sisters, parents and extended family members present, but one person serves as the spokesperson.
Sending Jermaine on Larry King every week is not wrapping up the legal fights.
Present a united family front, one that is mindful of the many millions of people worldwide who cared so deeply for Michael and who are also grieving.
To calm down the demand by millions to be a part of this memorial celebration and for those who could not crammed into the much too-small Staples Center, announce a week-long celebration kicking off on August 29th (MJ's birthday) and ending Labor Day weekend thereafter.
Millions would be made and it would just put a much needed positive spin on this sad and epic Shakespeare-like tragedy.
Cut another deal for millions in the development of a European tour (and possible domestic tour) featuring a Jackson Five/Jackson Family Reunion Tour.
Include all of the Jackson siblings, and possibly invite Usher or Justin Timberlake, artists who are very successful and admittedly incredibly influenced by MJ to fill in for MJ.
If you haven't done it already, get some more benjamins by partnering with Sony Records, Motown or whomever is Jackson's current label and crank out albums like Tupac's mama and Biggie's estate to the tune of millions annually. (Tupac has more than 10 posthumous albums; and I believe Biggie has at least 5 albums since his death, making millions for their estates).
Get with the networks and announce a Jackson Family Special on BET to "Remember The Time".
More millions!!!
Also, as MTV initially refused to air Black videos, this is a wonderful time to meet with them and announce a partnership and TV special or shoot reality show.
I am a member of NARAS and I'm sure they would probably want to do something to commemorate the death of such a legend like Michael Jackson.
So Jackson Family go meet with the National Academy of Recording Arts and Sciences (GRAMMYS) and announce that Michael Jackson will be honored in 6 months at the 52nd Annual Grammys with the show being dedicated to him, as well as the creation of a special award named in his honor.
Lastly, get some clearance with the neighbors and the city or state, and work out a deal that Neverland Valley Ranch will become the Graceland of the West Coast as Elvis' brilliant team did in Memphis.
Also, go back to Gary and create a museum and school, with the proceeds from these business ventures going to The Michael Jackson Foundation, various charities, and offset the expenses of the ranch.
Whether or not you follow all of these suggestions or none of them, regardless of what side of the table you sit on, just admit one thing to us: It's All About the Benjamins!!!!
James L. Walker, Jr. is an attorney who is based in Stamford, CT. He is the owner of the law firm of Walker & Associates (www.walkerandassoc.com), recently named CT SBA Minority Business Champion of the Year. He is also the Author of the top selling "This Business Of Urban Music" and an adjunct professor of Entertainment Law at UCONN Law School. He can be reached at jjwalker@walkerandassoc.com.
By James L. Walker, Jr., Author, Adjunct Professor, Attorney and Businessman
jwalkerbook@yahoo.com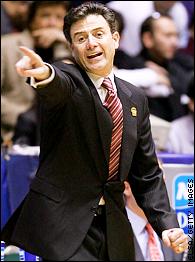 Here we go again!
Another one of our multi-million dollar pseudo celebrity Alpha males disrespecting a woman and the male-dominated media wants to focus in on the character of the woman and whether she extorted the man.
ESPN reported this morning that married celebrity basketball coach Rick Pitino admits to having an affair with a woman he met at a bar several years ago.
According to ESPN, over five years ago, Karen Cunagin Sypher and Pitino met in a bar and later that night had some sort of sexual contact. Pitino claims it was consensual, Sypher now claims it was rape.
Sypher has been indicted by a federal grand jury. She has pleaded not guilty to charges that she lied to the FBI and attempted to extort money from Pitino, if he wanted to keep the matter hush-hush.
With all of these cases, it's his side, her side and of course, the truth, which we'll probably never know.
However, what we do know is: Pitino, according to a police report obtained by the Courier-Journal newspaper in Louisville, admitted that he had sex and later gave Sypher $3,000 for an abortion and it appears to hopefully, make it all go away quietly.
We also know that Pitino most likely have a morals clause in his near $10 million dollar, multi-year contract, so he is technically in violation of that clause if the school really wanted to flex muscle and void his contract.
This is a sad tragedy on so many levels.
First, the way the story is being reported today by several media outlets seems to only emphasize a "woman trying to extort Rick Pitino" and she allegedly "lied" to the FBI.
Uh hello!
Pitino is a married man, father, role model to dozens of players and a coach of young kids!
Shouldn't the lead story be: "Married coach, who makes millions and is a role model to dozens of youths, gets drunk, picks up a woman, has sex, then attempts to cover it up with an abortion?"
This is just horrible, by any stretch.
Moreover, am I the only one thinking he needs to either voluntarily take a leave of absence from his job, step down immediately or be fired by the University?
If Pitino doesn't, you can be assured within days, the victims' rights advocates and women's groups will be all over the University of Louisville to take action.
And my hope is that the media does not impose the normal double-standard, because this is RICK PITINO, one of the legends of college basketball.
When Pokey Chatman had her alleged sexual misconduct at Louisiana State, the top female basketball coach was gone!!! She lost everything, including her $400,000 base salary, for allegedly messing with a former player and had to resign. She had won over 100 games and lost maybe 20 or so.
And, why is it when Kobe Bryant went through his sexual romp at a Denver hotel room, the media machine initially attacked the female victim, her reputation and credibility?
Kobe returned to his wife and has endorsement deals, an NBA ring and an Olympic Gold medal on his mantle since then.
Am I the only one asking, "Why is a married coach and role model like Pitino not home with his 5 kids, but at a bar and picking up women?"
One professional female said to me today, "What about the young men who come to his school from single family homes and look to him as a father figure and role model? What does he say to them now?"
Exactly!
And, my question is how does he sit in the living room of a mother on a recruitment visit and promise, "I will take care of your son…and set an example for him?" ("So long as there is no bar nearby or woman I want to sleep with on a given school night?")
Even if we find out that he did not rape her as Sypher claims or that she lied to the FBI and tried to extort him for money, the point is, Pitino put himself in this boat and horrible situation.
He is a great coach on the hardwood floor.
Pitino is in the top 10 among active coaches in the country when it comes to wins. He's 29th on the all time list, and has won over 500 games.
So now it's time to win off the floor by doing the right thing.
Do the 5 R's as I often call them: Regret, Remorse, Respect, Responsibility and then Rehabilitation.
Pitino must show Regret that this happened and great Remorse for his contribution and poor judgment.
He must Respect woman and take Responsibility for what he did, particularly paying Sypher to get an abortion.
Then, step down and get off the coaching circuit and go Rehabilitate his name, reputation and family in the midst of this PR nightmare.
If he truly understands the sorrow he has caused his players, fellow coaches, family and school, he will step down.
The school doesn't need Pitino's baggage and the daily media circus when Sypher's case potentially hits a court room and all the facts tragically come out about that night (or nights), that Pitino wishes he could take back!
James L. Walker, Jr. is an Attorney, Author, Adjunct Professor and can be found at www.jameslwalkeresq.com or contacted at www.walkerandassoc.com. Walker has represented a number of pro-athletes, major artists and sports and entertainment related businesses.
The Business of Michael Jackson: Why the King of Pop Is Wealthier in Death
By Kenya N. Byrd
If anyone knows the music biz inside out it's attorney and author James L. Walker. In 1989, Walker launched his career working with the late Phyllis Hyman and has worked closely with the Jacksons in the past when his client was signed to their family label, Modern Records. Recently, Katherine Jackson appeared in court to address the handlings of her son's estate as well as the financial allowance to care for MJ's surviving three children and herself. Walker breaks down Michael Jackson's potential value for ESSENCE.com – and why he's far from broke and even wealthier in death.
ESSENCE.COM: Since Michael's death there have been many reports that he was not in a healthy financial standing. Is that true?
WALKER: What disturbs me most is that since his death and over the years there is the misnomer that Michael Jackson was broke and was losing everything. This is so untrue and shows the complete inaccuracy of reporting and the misunderstanding of how the music industry works. When Michael Jackson was alive and heading into his 50-date tour, his value on paper was approximately $800 million to 1 billion dollars, based on my understanding of the 750,000 songs he owned or co-owned in his partnership with Sony/ATV Music and his MIJAC Publishing and related companies.
ESSENCE.COM: What did MJ's publishing deal entail?
WALKER: Let's break down publishing in its simplest analogy. First, a song has two halves – writer and publisher. The writer owns 50 percent of the song, a publisher takes half of that, which means that once a label is involved they are truly only receiving 25 percent. So I don't believe that Michael's label owns 50 percent of any of the songs he's written, but a quarter.
ESSENCE.COM: In terms of musical wealth, how do you think the King of Pop has fared?
WALKER: Let's use his best-selling album of all time, "Thriller," which sold 59 million copies, as an example. My calculations are based on today's economy. Under copyright law a writer receives a "statutory rate" of 9.1 cents for the use of their song and $1.75 for every minute the song goes over four minutes. Because labels want to pay the least amount of royalties, they urge artists to keep the song length under five minutes. Therefore, if the album were released today, Michael and his cowriters would receive more than 86 cents in mechanical songwriting royalties alone from each album sale, which means just from the album MJ made $51 million. Should this include singles, the "Thriller" track by itself would have made the publisher and writers nearly $ million.
ESSENCE.COM: Whoa! But what about everything else, such as licensing and all those things?
WALKER: Besides the fact that he profits from jukebox income, synchronization royalties (music used in videos or film, commercials, etc), sampling fees (using hook or snippets of a song on average use of about 20 seconds depending on the artist, he could get an upward of six figures); ring tones, and performance rights.
ESSENCE.COM: We can hear the register now. But MJ also owned an extensive catalog, and his 50 percent ownership of the Beatles' catalog is reportedly worth half a billion dollars. Is that true?
WALKER: Exactly. Michael did it smart. He was one of the first Black artists to think about owning his publishing as well as buying publishing from rock n' roll to Motown music collections. He owns Sony/ATV catalog featuring songs by the Beatles, Elvis, Babyface, Eminem, and Jackson himself. Based on what I explained about the going publishing deal rate, you can imagine the near billion dollar value of his entire catalog. People might not have understood why he paid $47.5 million for the Beatles' catalog, but it's also why he's considered one of the business geniuses of this industry.
Attorney James L. Walker is the author of "This Business of Urban Music," a professor of Entertainment law at the University of Connecticut School of Law and alegal expert for CNN and BET.
By James L. Walker, Jr.,  Author, Entrepreneur, Attorney and Adjunct Professor
Former President Bill Clinton is Super Man  —for a day at least
Early this morning, we got word that the former two-term President assisted in the release of two jailed American journalists after speaking to North Korean leader Kim Jong II.
The Associated Press reported that Kim, very ill a year ago, issued a "special pardon" for the release of Laura Ling and Euna Lee.
The two were arrested March 17 near the China-North Korea border.   Press reports also stated that North Korea accused Ling, 32, and Lee, 36, of sneaking into the country illegally and engaging in unspecified "hostile acts."
They were sentenced to 12 years by the nation's top court in June to hard labor and everyone from The View to Oprah Winfrey to human rights societies and journalism groups screamed foul and demanded their release.
AP reported that Lee, a South Korean-born U.S. citizen, is the mother of a 4-year-old and Ling, a California native, is the younger sister of Lisa Ling, a correspondent for CNN as well as "The Oprah Winfrey Show" and "National Geographic Explorer."
In my book, Bill Clinton has redeemed himself today for all of the bad sound bites and race-baiting he allegedly instigated during the Hilary Clinton-Barack Obama presidential race.
Simply put:  Clinton is da man for 24 hours at least or until North Korea does something to upset the world order again!
But, before I give Clinton all the credit and Hi-Five him or give him the Obama fist-pound, it is important to note that Daniel Sneider, associate director of research at Stanford University's Shorenstein Asia-Pacific Research Center, reminded the press that Clinton came in on the tail end of weeks of quiet negotiations between the State Department and North Korea's representatives to the United Nations.
Whether Clinton flew in with a cape in the 9th hour, or flew in "unannounced" and merely sealed a deal already done, what's interesting to me is Clinton is THE news of the day in this historic release of two women, who were ironically investigating the abuse and trafficking of women.
What's even more interesting to me is whether the negotiation and charm of the former Governor of Arkansas means he and President Obama will start using their mutual rock star, global presence to broker healthcare, world peace and fix the financial markets, among other joint do-gooder-work.
Remember, the big question during the campaign was: "if Obama takes Hilary (now Secretary of State), he gets Bill?"   And, "who wants Bill roving around at the White House?"
I said it!  You Said it!
And, We ALL thought it!
From city barber shops to suburban tea parties, everyone bickered about what do you do with the hugely popular Bill Clinton?
But, today Bill Clinton showed why he is still The Comeback Kid, scoring a real coup for Team Obama given all the tension and outrage over North Korea's nuclear program and refusal to cooperate with U.S. demands in the past.
To distance themselves and in obvious caution, Team Obama has issued very careful statements on Clinton's success today.
For example, when news reports suggested that Clinton "courteously" carried a "verbal" message from the President, White House Spokesman Robert Gibbs was quick to tell that the AP, "that's not true…"
He added, "While this solely private mission to secure the release of two Americans is on the ground, we will have no comment until the mission is complete?"  "We do not want to jeopardize the success of Former President Clinton's mission."
Say what?
Team Obama must now realize when they selected Hilary, they got her husband Slick Willie!
So use him, particularly worldwide.
A closing thought is: while there is room on the planet for both brilliant Ivy-league lawyers and Presidents to be in two different countries and two different time zones, can they make room for each other domestically, sharing the spotlight, managing egos and helping America get back on its feet!
James L. Walker,Jr., is an author, entrepreneur, attorney and adjunct professor.  He is the owner of walkerandassoc.com and can be reached at www.jameslwalkeresq.com
By James L. Walker, Jr., Esq.
Less than 24 hours ago, authorities in Atlanta reported the death of one of the most successful boxers of the last decade, Mr. Vernon Forrest.
Forrest, 41-3, a former two-division champion, who rose to fame by beating Sugar Shane Mosley, was shot to death in an attempted robbery when he stopped to get air in his tire.
According to police, while his 11-year-old godson went into the convenience store, Forrest was shot several times in the back late Saturday night on a street just southwest of downtown Atlanta.
His manager Charles Watson told the Associated Press that Forrest apparently stopped at a gas station when a man approached asking for money.
Forrest had his wallet out and the guy snatched his wallet and started running. The guy apparently turned the corner and Forrest did not see him. When Forrest attempted to return to his car, the suspect then started firing multiple blasts from a semi-automatic weapon.
Forrest's trainer Buddy McGirt, an old friend of mine, said he's been at a lost for words as the two were scheduled to return to the gym in a week to prepare for another big fight.
Forrest was one of the good guys in boxing, who helped tons of people. Through his Destiny's Child foundation, he helped the mentally challenged with a group home that touched hundreds of lives. The home has 24-hour supervision by trained mental and health professionals and Forrest did it without a lot of fanfare or media hamming like most athletes do solely for publicity. What will happen now is unclear with his death.
But, his death is a wake up call for America on the violent streets of our communities, particularly in urban neighborhoods that is often not discussed in mainstream media.
The calendar had barely turned the page to 2007 when a spray of bullets hit the stretch limousine carrying Denver Broncos cornerback Darrent Williams, as he left a New Year's Eve nightclub party. He died in the arms of his teammate Javon Walker at the young age of 24.
About a year later, the NFL faced tragedy again when Washington Redskins standout Sean Taylor was shot in his leg at his Florida home in a botched robbery attempt. He was also 24 and died at a hospital after emergency surgery.
And, countless other high profile athletes have had issues including NBA Players Eddie Curry and Antoine Walker, both robbed at gunpoint over the last couple of years.
But, it is important to note that thousands die annually at the hands of gun violence in urban cities and in the suburbs. And, I do not want to cheapen or lessen the values of their deaths in anyway due to their non-celebrity.
For years, the black homicide rate has been higher than of whites and should be of great concern, particularly when a wealthy successful athlete can be gunned down like this, or a poor innocent high school kid in just about every urban city can be shot down.
According to the Washington, DC based Violence Policy Center (VPC), each year, more than 30,000 Americans die in gun suicides, homicides, and unintentional shootings as a result of the ready availability, and accessibility, of specific classes of firearms. Guns and tobacco are the only two consumer products for which there is no federal health and safety oversight, VPC contends.
The VPC reports the following as recently as 2006 for the entire United States:
* There were 7,425 black homicide victims in the United States. Of these, 6,383 (86 percent) were male, and 1,041 (14 percent) were female. Gender was not recorded for 1 victim.
* The homicide rate for black victims in the United States was 20.27 per 100,000. In comparison, the overall national homicide rate was 5.38 per 100,000 and the national homicide rate for whites was 3.14 per 100,000.
* For homicides in which the weapon used could be identified, 82 percent of black victims (5,722 out of 6,942) were killed with guns. Of these, 79 percent (4,501 victims) were killed with handguns. There were 671 victims killed with knives or other cutting instruments, 258 victims killed by bodily force, and 175 victims killed by a blunt object.
* For homicides in which the victim to offender relationship could be identified, 74 percent of black victims (2,607 out of 3,502) were murdered by someone they knew. Eight hundred ninety-five victims were killed by strangers.
* For homicides involving black victims for which the circumstances could be identified, 69 percent (3,081 out of 4,490) were not related to the commission of any other felony. Of these, 56 percent (1,721 homicides) involved arguments between the victim and the offender. Twelve percent (377 homicides) were reported to be gang-related. Forty-four percent of these (167 homicides) were in California, which may be in part due to more comprehensive reporting. In California, 45 percent of non-felony related homicides were reported to be gang-related.
Northeast University Criminal Justice Professor James Alan Fox issued a report about 6 months ago and pointed out that while we celebrate the reduction in murder rates nationally, we have concealed a "worrisome divergence", which is the high number of crime struggles in poor areas with no social programs for the youth.
Fox zoomed in on juveniles (ages 14 to 17), pointing out that in 2000, 539 white and 851 black juveniles committed murder. In 2007, the number for whites, 547, had barely changed, while that for blacks was 1,142, up 34 percent.
From New York to Los Angeles to Chicago to Atlanta, where Forrest died, the homicide situation and violence is a crisis that no one is discussing.
And, it is not immune to just big cities. Even Milwaukee, a smaller market has been effected.
From 2000 to 2007, according to the Professor's Fox's report, murders in Milwaukee by whites ages 14 to 24 rose by 4 percent, while those by blacks rose by 62 percent.
So, while we mourn the death of Vernon Forrest and so many other nameless individuals, it is my hope that we can move away from the discussion on the Harvard Professor, the Police Officer and the President and put our real energy on a real crisis in our community.
Regardless of socio-economic status, if Black In America, you are not above the dangers of our violent society.
James L. Walker, Jr., is an attorney, author, businessman and adjunct professor. He is also the operator of the Joshua House half-way house. He can be reached at www.walkerandassoc.com or www.jameslwalkeresq.com
NEW YORK – It's been nearly two weeks now since the shocking news of the death of arguably the greatest entertainer of all-time, Mr. Michael Joseph Jackson.
As news of his death unfolded and the media circus ensued, I kept waiting to see how his family, legal teams, handlers, "spokespersons" and "advisers" would roll out the game plan.
Today, my wife asked me a poignant question that I think millions are asking worldwide: "What is going on with his funeral? Is Tuesday, the funeral or an appreciation service?" she continued. "And, is the event at the Staples Center being conducted by the family or others?"
These questions, which I couldn't answer, and dozens of others continue daily due to the lack of any seemingly clear information from the Jackson clan.
Indeed, like any family, they are clearly overwhelmed by the death of their beloved brother, son, father, uncle and friend coupled with a billion people demanding answers and following the family's every move.
All we do know is: Joe Jackson has a record label with a member of the Chi-Lites (of "Have You Seen Her" fame) and the much maligned 80-year-old Dad is going to jump back into the music industry very soon.
Which only added more confusion?
On Monday morning, Katherine Jackson, the matriarch of the family marched into court and secured guardianship of the three kids of Michael Jackson and some control of his personal effects, but not the lucrative music catalog.
Then, there was all of the confusion over the estate and whether or not Michael either left out his family, transferred all assets to sister Janet, or died without a will altogether.
Initially, it was reported he was broke when he died.
Then reports surfaced that he had a catalog worth millions.
The family lawyer for the parents said they had not seen a will. Then a few days later, another attorney representing the estate of MJ introduced a will, dated 2002, in court, but the will didn't include his father or siblings and left the kids under the guardianship of his aging mother, and 65-year-old Diana Ross, in the event his mother could not fulfill the duty.
Then, later we learned MJ had a net worth of nearly $500 million when he made his will 7 years ago. And, while it dropped significantly with his embarrassing trials and failure to tour and work, he was still worth over $200 million just 2 years ago in 2007.
As the tabloid press and mainstream press continued with a new update every hour, Michael Jackson's last known personal doctor, Dr. Conrad C. Murray hired a lawyer to represent him as police investigated the death and news reports painted him out as a not-so-good doctor with a checkered past, who may have given Jackson drugs that killed him.
And, even when we thought we had enough, the paid-off Debbie Rowe resurfaced and reportedly is considering a legal fight for two of the Jackson kids she birthed.
More confusion ensued and will continue as the lawyers and handlers try to sort out his estimated $2 Billion dollar music catalogue, various lawsuits and all of the personal effects that once adorned his Neverland Valley Ranch.
Which by the way, was another source of confusion: We were told initially there would be an observation this past Friday at the 2800-acre, one-time home of Jackson. That was scrapped after neighbors complained and the city realized it would be a nightmare.
Instead, Friday morning we were surprised to see Jermaine Jackson touring the house and estate with NBC's Matt Lauer, and then later that same day with CNN's Larry King – still not explicitly addressing any plans for a memorial service in the U.S. or overseas for his younger brother, only sadly saying, "I wish it was me" who died and not Michael.
So with all of the confusion and worldwide media circus, this weekend, I jotted down some thoughts and suggestions as an entertainment lawyer who has advised high profile clients in tough situations and under pressure.
First, to the family, as I am respectful of the fact that no one knows what you're going through in mourning, I ask that you please accept my suggestions with some consideration that you have to decide how you as a family wish to mourn and deal with the pain of losing a loved one, particularly one as widely loved as Michael Jackson.
Understand this: the confusion will prevail unless the Jackson Family makes a move and of course get Papa Joe under control.
So, briefly here are 10 things the Jackson Family should do immediately to calm down some of the confusion and bring order to the chaotic media circus:
The TOP TEN
1) FAMILY SPOKESPERSON: Bring all handlers, managers, lawyers, agents and publicists for the various Jackson Family members into one room and designate one sound person as the spokesperson. Then conduct a press conference with all of the brothers, sisters, parents and extended family members present, but one person serves as the spokesperson. Present a united family front, one that is mindful of the many millions of people worldwide who cared so deeply for Michael and who are also grieving;
2) The Michael Jackson Celebration Week: To calm down the demand by millions to be a part of this memorial celebration and cramming into the much-too-small Staples Center, announce a week-long celebration kicking off on August 29th (MJ's birthday) and ending Labor Day weekend thereafter;
3) EUROPEAN TOUR: Consider a European Tour (and possible domestic tour) featuring a Jackson Five/Jackson Family Reunion Tour. Include all of the Jackson Siblings, and possibly invite Usher, an artist who is very successful and admittedly incredibly influenced by Michael Jackson, out on certain dates to fill in for MJ (also, the use of video and technology, could beam MJ in for various numbers and dance steps). This is not done to exploit the situation, but instead to celebrate the music and give the fans something millions are yearning for in the wake of his death;
4) SONY PARTNERSHIP: Announce a Partnership With SONY BMG or whomever was MJ's current record label to release a "Best of" Commemorative CD featuring some original music, interviews, and other never-before-heard audio;
5) BET, MTV & NETWORKS: Meet with the networks and announce a Jackson Family Special on BET to "Remember The Time". Also, as MTV initially refused to air Black videos, this is a wonderful time to meet with them and announce a partnership and TV special. There are several other networks that can do specials, too;
6) GRAMMYS/NARAS: Meet with the National Academy of Recording Arts and Sciences (GRAMMYS) and announce that Michael Jackson will be honored in 6 months at the 52nd Annual Grammys with the show being dedicated to him, as well as the creation of a special award named in his honor;
7) AEG/PAY PER VIEW: AEG, the concert promoter, has released two minutes of the countless hours of rehearsals and practices, should announce the final concert will air on pay-per-view, with the proceeds to benefit a charity, as well as free pay-per-view to children ill at hospitals, group homes, etc … given MJ's work with the sick and ill;
8.) SCHOLARSHIP FUND: Jackson did a lot of work towards education and scholarship. Immediately announce a $50 million dollar pledge from his estate towards the establishment of scholarship for "young Michael Jackson Scholars" at Colleges nationwide, and in particular, for struggling Historically Black Colleges and Universities;
9) The Jackson Family, An American Story: do a multi-media deal with Time Warner for books, audio, digital and print for an autobiographical book on the family, the legacy and other aspects, as well as any audio available from MJ;
10) NEVERLAND RANCH AND GARY, IN. Museum: Work out a deal that Neverland Valley Ranch will become the Graceland of the West Coast as Elvis' brilliant team did in Memphis and go back to Gary, Indiana and create a museum and school, with the proceeds from these business ventures going to The Michael Jackson Foundation, various charities, and offset the expenses of the ranch.
There are several other suggestions; however, these 10 suggestions would accomplish several things. First, it would give the fans something to hold on to and look forward to and understand: there is Jackson Game Plan.
Secondly, this would allow the family some time to grieve and plan out many of the suggestions above, as most would not require an immediate act by any of the family members and would take legal time for lawyers to hash out.
Lastly, with all of the negative publicity, if the Jackson Family announced some of the next steps, such as these, it would help to cement the legacy of MJ and let the world know that this family is still a close, tight unit and aware of the implications of their son, his legend, and what must be done to preserve it.
Again, to the Jackson Family, which I correctly called our Kennedys on several news outlets last week, take as much time as you need, but the world is not going to rest simply by holding a jam-packed ceremony on Tuesday morning.
Matter-of-fact, with 1.6 million people clamoring for less than 20,000 tickets to the Staples Center tomorrow, it's pretty obvious we're going to have more confusion in the air.
James L.Walker, Jr. is an attorney who is based in Stamford, CT. He is the owner of the law firm of Walker & Associates (www.walkerandassoc.com), recently named CT SBA Minority Business Champion of the Year. He is frequently a guest on BET, CNN, ABC, CBS and Court TV, to name a few. He is also the Author of the top selling "This Business Of Urban Music" and an adjunct professor of Entertainment Law at UCONN Law School. He can be reached at jjwalker@walkerandassoc.com.
When pop icon Michael Jackson died last week, many issues were raised regarding his estate and his will.
Who will be inheriting the estate?
Who are the beneficiaries?
Who will serve as the legal guardian for his children?
Jackson's will which is dated July 7, 2002, estimate that his estate at the time was worth more than $500 million. Jackson's will states that the entire estate will go to the Michael Jackson Family Trust. It also states that his mother, Katherine Jackson, is a beneficiary of the trust and the guardian of his children. Interestingly, it names Diana Ross as a successor guardian in case something were to happen to Katherine Jackson or if Mrs. Jackson cannot assume guardianship.
With Jackson's prominence in American culture, and all the money he is worth, one would question why others will not be benefiting from Jackson's untimely death. In an effort to solve this quandary, one should familiarize his or herself with some basic knowledge on wills.
When creating a valid will, the person making the will must be at least 18 years old. Additionally, the will must be in writing signed by the person who is creating the will. Two witnesses who are not going to inherit anything from the will must be present at the time of the signing.
When drafting a will, the person making the will decisions' include: Who inherits your estate. That is, who inherits what you own (beneficiaries). Who will become the guardian of your children? Who will be entrusted with making sure your wishes are kept (executors).
A will can be deemed invalid if the person making the will was under pressure from other people when he or she was making the will. The person creating the will must also understand what they are doing, meaning they are fully aware of to whom their possessions are going to and what they are leaving behind. A sound-mind is needed by the signer at the time of signing the will.
In some cases, people feel prone to challenge a will. Judges may allow the challenge if there is substantial evidence. When one considers challenging a will they must hold the belief that the will is invalid, or they have not been properly provided for in the will. The people who could challenge the will are current or former spouses and civil partners. However, the current or former spouses and civil partners should have not remarried or entered into a new partnership. Wills are, in general, valid until the person's death. However, there are exceptions. If a person remarries, or divorces a spouse, the will can be revoked.
People who have lived with the deceased for two years prior to the death of the person may also challenge, this includes children, or stepchildren. Additionally, if someone was financially dependent on the deceased they could challenge. They must, however, supply evidence that they were financially dependent, this includes children. There is a strict time frame of six months to challenge within the grant of probate being issued. Any challenge is considered to be legally complex and all parties should consult an attorney.
On the surface the Jackson's will appears valid. However, there may be people who will challenge the will based on some of the conditions stated above. As always, a judge will review the plaintiff's claims and he will base it upon what the law states.